About Us
Almost 15 years ago, we dreamed to move to a hobby farm. Neither of us had grown up on a farm and living in the suburbs, we really didn't understand what we were getting into. This site is our attempt to share our animal experiences as we continue to build our farm.
Looking For Books?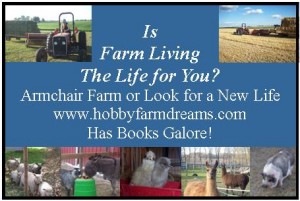 Make sure to visit our main site:
Hobby Farm Dreams
News and Events
Its time to think about spring!